PODCAST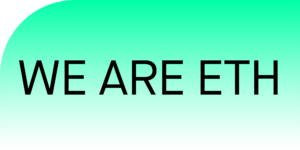 We Are ETH is a podcast series featuring stories from alumni and friends of ETH Zurich around the globe. Published every two weeks on Fridays, it provides an in-depth look into the world of ETH Zurich alumni and friends. The first episodes feature members of the ETH Circle, a community of ambassadors who work together to increase the international visibility of ETH Zurich.
Hosted by ETH Circle Member and Entrepreneur Susan Kish, We Are ETH will bring you conversations with the people who have taken their ETH experience out into the world and turned it into a company, a career, and a way of life.
Subscribe to the We Are ETH Podcast on your favourite platform so you don't miss an episode!
---
Shanthi Flynn joined the human resources field soon after her studies and developed businesses in the retail, manufacturing, healthcare and services sectors around the world. With a focus on organisation and people issues, she has unique insights into the connection between education and the world of work. Shanthi is passionate about helping people who can't help themselves, and recently joined the Board of Trustees of BRAC, the largest NGO in the world. Read her profile here.
Patrick Anquetil decided to study mechanical engineering at ETH because he found the combination of theory and practice on offer there especially appealing. For his master's thesis, he went to the University of Tokyo and then moved to the entrepreneurial environment at MIT, which he describes as "a sister school of ETH." Between 2006 and 2012, he founded two startup companies in the field of medical technology, and he has since then founded a third. Read his profile here.
George Szpiro, member of the ETH Circle, became the Israel correspondent for the Neue Zürcher Zeitung (NZZ) in Jerusalem in 1986, and he was reassigned to the US in 2012. After the newspaper deadline, George would continue writing at night on science and maths topics. He has written 7 books to date. His latest book on paradoxes will be published in 2023. His research interests are financial mathematics, risk theory, and genetic algorithms and their use in predicting regularities in time series. Read his profile here.
Anette Freytag, a Landscape Historian currently at Rutgers University and formerly with ETH Zurich, explains why landscape architecture is not only a discipline, but an attitude and a way of life.  Anette combines art and gardens in her study of Landscape Architecture, Theory, History and Design, whilst seeking ways to give back to the local community. An example is the March to Rutgers Gardens by the AIR Collaborative, of which we play a clip in the episode.
Felix Seidel is a Data Scientist at the NASA Jet Propulsion Laboratory (JPL), Caltech. Recorded live in the studio in Zurich, Susan talks to Felix about how the ETH connection was a constant throughout his career. We learn about the origins of his interest in climatology through his passion for flying, and he explans how the different twists and turns in his career path took him to where he is today. Also check out his profile here.
On the occasion of the ETH Circle Annual Meeting, we bring you a special live recording of the We Are ETH Podcast. It features Gisbert Schneider, the Director of the Singapore-ETH Centre, in conversation with Susan, with our ETH Circle Members as the audience. They discuss everything from his foray into rock music, to his moves from Frankfurt to Zurich to Singapore. Listen to learn about why everyone should learn how to program, and what makes ETH Zurich a unique place for research.
Our 6th episode is all about ETH alumna and chemist Margherita Fontana of Dow Chemicals. A scientist at heart, she discusses with host Susan how resilience comes from learning how to cope with uncertainty, and how she came to drive change because she didn't feel included. An advocate for women in STEM, she explains how ETH prepared her for the challenges she would encounter later in her career, by laying the foundations for dealing with complexity, and problem-solving. Please also have a look at here profile here
In this episode, Susan talks to Philippe Kahn, founder of four successful technology companies, with a focus on his most recent passion: sleep. In addition to talking about the content of his work, Philippe shares his work ethic, which explains why he still practices playing the flute daily. He also connects the dots for us between his passion for sailing, Einstein and mathematics.
In this episode, Susan talks to Swiss diplomat Martin Dahinden. He is an expert on Swiss security policy in an international context, and currently lectures on this topic at the neighbouring University of Zurich. A keen cook and great storyteller, he is also the author of a book highlighting the Swiss contribution to culinary history, entitled: "Beyond Muesli and Fondue". You can read Martin's ETH Circle portrait here.
Episode 3 tells the story of ETH alumnus Martin Bosshardt, one of the founding members of the ETH Circle. You can read his profile here. The former CEO of Open Systems, Martin is currently leading ETH Spin-off company Anapaya Systems, which provides SCION-based networking software and solutions – a new internet technology for more secure and more reliable online networks.
In our second episode, Susan talks to Jennifer Giroux dialing in from Detroit, USA, about connecting the dots that led her back to her home-town, via ETH Zurich and beyond. Jennifer is a social research and strategy consultant focusing on the social impact space. She spent 7 years at the ETH Zurich Center for Security Studies. She is an active member of the ETH Circle.
In our first episode, Susan meets Jeannine Pilloud, the CEO of Ascom Holding AG. You can read Jeannine's ETH Circle portrait here. Previously, she notably held positions at IBM and SBB, the Swiss Federal Railways. After first studying German, history and journalism at the University of Zurich, she went on to complete a degree in architecture at ETH Zurich. She was recently appointed to the Board of the ETH Alumni Association. This, is her story.
About Our Host, Susan Kish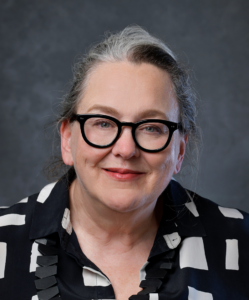 Susan Kish works to create lasting change in the industries that underpin global prosperity. A seasoned executive, entrepreneur, and strategist, Susan catalyzes progress at the intersection of sustainability and disruptive technology, helping sectors from media to energy meet their biggest challenges. In shrinking the distance between innovation and its real-world applications, she has earned the trust of high-profile partners across diverse fields.
Her clients include US public media giant PBS and sustainable global investment pioneer Emerald Technology Ventures. Previously, as Chief Marketing Officer at the Oil and Gas Climate Initiative (OGCI), Susan worked to accelerate the industry's collective effort to address climate change. At IHS Markit, she launched the Innovation Agora @ CERAWeek—the energy industry's largest annual conclave—showcasing the world's most promising green technologies. At New Energy Finance—later to become BloombergNEF after an acquisition by the financial intelligence behemoth—she started the BNEF Summit, today a staple of the global clean energy agenda.
Susan's understanding of impactful, cross-platform multimedia story telling began during her time at Bloomberg and permeates all her work today, including as a fellow at MIT Connection Science and director on several boards and non-profits. She lives outside of Boston and in her spare time enjoys cooking and spending time with her family, including a wonderful, rambunctious puppy. She is an active Member of the ETH Circle.